Profile

Ducks - You say that like it's a bad thing.
Don't Panic.
Free Account
Created on 2009-04-13 15:11:34 (#53766), last updated 2011-10-11 (310 weeks ago)
128 comments received, 512 comments posted
202 Journal Entries, 351 Tags, 1 Memory, 14 Icons

About

Mini Bio
WARNING: This journal contains adult themes (including graphic sexual content), foul language, disrespect for politicians and celebrities and deep, abiding cynicism and bitterness.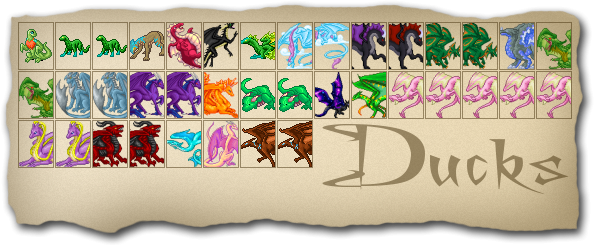 Find my fic here! :D

Please Help Rescued Animals. Click every day!
"Not to perambulate the corriders during the hours of repose in the boots of ascension."


~ Sign in an Austrian hotel catering to skiers.

*HUGS* TOTAL!
HUG ME!
Get hugs of your own


"There is always a choice. Sometimes that choice is "Cake or death?" and it is important to know that cake is not always the right answer." ~

sisabet
Awesome Adam Mood Theme by
ab0utfalling
DMB Lyrics Mood Theme by
tattooedsiren
Green Dew Layout by
crystallinedrop

Connect
amends
,
angel
,
angel the series
,
angel/buffy
,
angelus
,
anita blake
,
anne rice
,
annie/george/mitchell
,
anti-bigotry
,
arthur/merlin
,
b/a
,
b/a shipper
,
beecher/keller
,
being human
,
being kind doesn't hurt
,
big damn heroes
,
bisexuality
,
bon temps
,
books
,
brian/justin
,
btvs
,
buddhism
,
buffy summers
,
buffy the vampire slayer
,
buffy/angel
,
buffy/angel shippers
,
buffy/angel/faith
,
buffy/faith
,
cara mason
,
censorship sucks
,
charlaine harris
,
chelsea quinn yarbro
,
clex
,
cornholio
,
crohn's disease
,
dalai lama
,
dave matthews band
,
david boreanaz
,
dawn/connor
,
dean winchester
,
dean/castiel
,
dmb
,
douglas adams
,
ducks fanfic
,
eric northman
,
faith lehane
,
faith/buffy
,
fanfic
,
fanfiction
,
fanged four
,
farscape
,
femslash
,
firefly
,
first amendment
,
forever knight
,
freedom from religion
,
freedom of expression
,
freedom of religion
,
fuffy
,
gaila
, gaila/everybody,
gay marriage
,
gemma teller morrow
,
gerard butler
,
god loves fangs
,
goodreads
,
grateful dead
,
graverobber
,
h.a. fowler
,
i will remember you
,
illyria
,
jack sparrow
,
jack/will
,
jayne/hat
,
jayne/vera
,
jerry garcia
,
jessica hamby
,
jim butcher
, kahlen amnell,
kara thrace
,
kim harrison
,
kradam
,
las vegas
,
laura roslin
,
laurell k. hamilton
,
legend of the seeker
,
lisbeth salander
,
man they call jayne
,
merlin
,
metallicar
,
monty python
,
mother confessor
,
mst3k
,
mwpp
,
naked angel
,
nathan wallace
,
outright rejection of reality
,
pagan
,
pamela swynford de beaufort
,
paranormal romance
,
pirates of the caribbean
,
placebo
,
portishead
,
pr0n
,
precious ramotswe
,
president barack obama
,
pwp
,
rachel caine
,
reading
,
remus/sirius
,
repo! the genetic opera
,
rocky horror
,
romance writing
,
schmoop
,
scooby gang
,
shane mccutcheon
,
shilo wallace
,
sirius black
,
sirius lives
,
sirius/remus
,
slash
,
slayers
,
sookie stackhouse
,
special hell
,
spike/faith
,
spike/illyria
,
star trek reboot
,
stephen colbert
,
stop censorship
,
sunnydale
,
supernatural
,
tanya huff
,
the fighting agathons
,
the l word
,
the no.1 ladies detective agency
,
thunder from down under
,
true blood
,
twop
,
vampire erotica
,
vampire fiction
,
vampire romance
,
vampires
,
voracious reading
,
what's my line
,
writing
,
yoga
,
zoe/wash
,
♀♀
,
♀♂
,
♂♂

People
[View Entries]

Communities
[View entries]

Member Of (29):
adam_lambert
,
boilingwater
,
buffy_angel
,
buffy_ficcing
,
cara_kahlan
,
drabble
,
dreamsheep
,
ducksfanfic
,
ff_showcase
,
fic_promptly
,
getting_started
,
graphics
,
jossed
,
kink_bingo
,
last_writes
,
lgbtq
,
merlin
,
msgaila_toyou
,
ncc_1701
,
otw_news
,
page_a_day
,
random_fic_is_random
,
singularity
,
startrek_reboot
,
supernatural
,
thelword
,
tickybox
,
trueblood
,
whedonpr0norama

Subscriptions (40):
adam_lambert
,
bbc_merlin_news
,
boilingwater
,
buffy_angel
,
buffy_ficcing
,
cara_kahlan
,
drabble
,
dreamsheep
,
dreamwidthlayouts
,
ducksfanfic
,
dw_maintenance
,
dw_news
,
fandom_icons
,
ff_showcase
,
fic_promptly
,
fleetwide
,
getting_started
,
graphics
,
jossed
,
kink_bingo
,
last_writes
,
lgbtq
,
merlin
,
mintyapple
,
msgaila_toyou
,
ncc_1701
,
otw_news
,
page_a_day
,
random_fic_is_random
,
readingthepast
,
repo
,
singularity
,
snarkyart
,
startrek_reboot
,
supernatural
,
thelword
,
tickybox
,
trek_kink
,
trueblood
,
whedonpr0norama

Administrator Of (4):

Feeds
[View Entries]

Subscriptions (0)

Linking
To link to this user, copy this code:
On Dreamwidth:
Elsewhere: